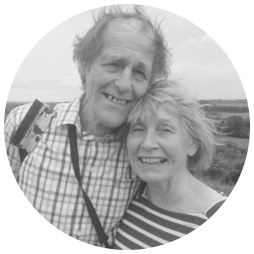 Welcome to John's Barn. For nearly 50 years, we (John and Bobbie) have run a nursery growing rhododendrons and azaleas. However, now we are (nearly) retired from the nursery, the barn was no longer required to house tractors, lathes and for potting up plants. So the barn is now having a second life, and with the help from a local architect, it has been converted to a beautiful holiday home.
We are really enjoying meeting the guests that have been staying in the barn. The barn has been let since May 2016 and we have seen guests come from all over the world (thanks to the internet). It has certainly given us something to focus on in our retirement and we are more than happy to answer any questions you may have. We live close to the barn so we will be about.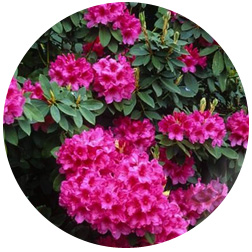 The barn is set in a very special habitat.  The woodland hosts a lot of wildlife including: deer, rabbits and badgers if you look closely. One of our guests even set up a night camera to see what the badgers were up to!  There is 50 acres of private land to explore as well as a private lake (built by John to irrigate plants originally) but now it can be fished as it is stocked with carp.  There are several paths through the woods which are great for children to cycle. Our grandchildren often come up and love playing in the woods.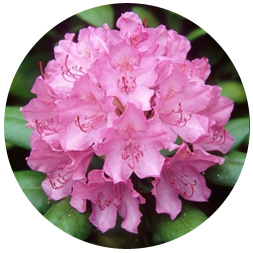 The conversion of the barn has turned out better than we hope and is very modern and open-plan. The photos are probably the best 'description' we can give of the barn.  The downstairs has an open plan kitchen / living room – dining room.  There is also a twin room downstairs and opposite this a bathroom with a walk in shower as well.  This is particularly good for anyone with mobility issues.  Upstairs there is the master bedroom, a further twin room and a shower room.
If you want to venture further afield there is a lot to see and do.  Nearby there are the historic towns of Salisbury, Winchester and Portsmouth.  The New Forest is 5 mins away.  Paultons Park (home of Peppa Pig World) is 5 mins, Moors Valley and the Solent are also close by and good for a day trip.  We hope you will enjoy the barn and all the outdoor space that comes with it.